Upcoming events

September 26, Friday (TONIGHT)
bios+a+ic hosts Sleepless Nights- free form radio, 12:00 a.m.- 3 a.m. MST Listen locally, Boulder: 88.5 FM/93.7 FM, Denver:1390 AM or
http://www.kgnu.org/ht/listencomp.html

September 28, Sunday
textures ambient showcase presents, Victoria Lundy _ Barely Free _ Snails and Oysters Mutiny Information Cafe, 2 S Broadway, Denver
7 p.m. ALL - AGES, $5 suggested donation Facebook Event page

October 2, Thursday
Blackcell, Church Fire, The KappaCell (bios+a+ic on trumpet) Skylark Lounge, 140 South Broadway, Denver, Colorado 80218
8 p.m. 21+, NO Cover Facebook Event page

October 26, Sunday
textures ambient showcase presents, Chase Dobson _ Herpes Hideaway _ bahiya
Mutiny Information Cafe, 2 S Broadway, Denver
7 p.m. ALL - AGES, $5 suggested donation

November 20, Thursday
transistor electronic sound art festival, symbolic insight, & 3 Kings Tavern present, Chase Dobson (c.db.sn), entropic advance (bios+a+ic & Solypsis), Pythian Whispers with dj ProfanAeon & visual projections by Ryan Peru 3 Kings Tavern, 60 S Broadway, Denver, Colorado 80209
9 p.m. 21+, $6 cover
September 2014
Greeting! We excited to announce our latest release, LASCAUX by Solypsis, now available on bandcamp.com. This week, bios+a+ic hosts his monthly radio show on KGNU (Thursday at midnight) and textures ambient showcase presents Victoria Lundy & new local acts this Sunday. bios+a+c has joined the Denver band The Kappa Cell for shows and has a future album in the works. We are also working hard in symbolic insight studios on new releases and looking forward to our November 20 show featuring Chase Dobson, entropic advance, & Pythian Whispers at 3 Kings Tavern, which now has an amazing new sound system. Thanks to Denver for all the love and we send that back out to the world.

Featured Releases

LACAUX by Solypsis
Our 2014 fall equinox release, "Lascaux", contains tracks recorded by Solypsis over the last 7 years that have been compiled and mastered by bios+a+ic, making them sound fuller, cleaner and better than they ever have before. The album is 15 experimental heavy beat driving IDM/industrial tracks with deep ambient sounds and gritty noise textures. Symbolic Insight recommends this release to those who like Download, Not Breathing, Muslimgauze, Aphex Twin, & Pan Sonic. https://symbolicinsight.bandcamp.com/album/lascaux

Sci-fi horror by unbridled sonic Anarchy (üsA)
Sci-fi horror is the debut studio album by unbridled sonic Anarchy, recorded at symbolic studios in sessions between 2012-14. The release is a fictional film soundtrack created for a movie which exists only in your imagination. It features bahiya on multi-effects processed, manipulated, & sampled loops of violin & voice and bios+a+ic on synthesizer, effects processing, sampled loops, engineering, and mastering. (ambient noise soundtrack)
Listen and purchase at http://unbridledsonicanarchy.bandcamp.com/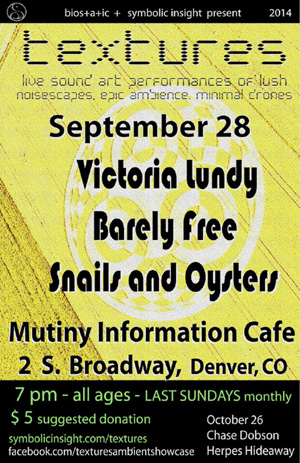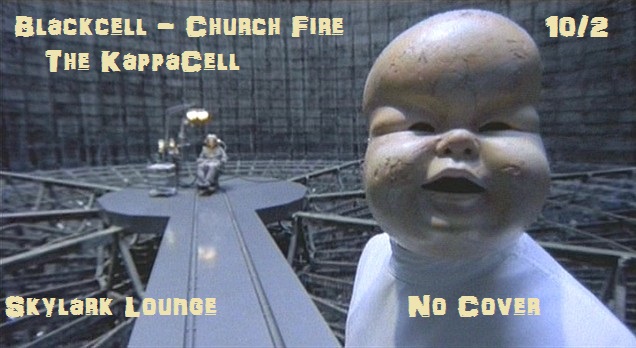 ---

Studio Updates

metapulse - new collaborative of Acidbat/A23P/bios+a+ic is scheduled for 10-08-2014 release.
entropic advance - in process of tracking the next album, 'prism cell' first of 2015. FREE download, https://componentrecordings.bandcamp.com/album/entropic-advance-auditory-pareidolia https://entropicadvance.bandcamp.com/
sonolumina - bahiya & bios+a+ic are currently tracking their next album, 'Intifada' (??????? intifa?at)
üsA (unbridled sonic Anarchy) - in recording process with their 2nd album and working on their first soundtrack project.
bios+a+ic - has 3 solo albums in process and a new project with of Earth and Sun, https://biostatic.bandcamp.com/

Thanks for your interest and support in underground experimental music.